Doug Schrift is a Physical Therapist, Certified Geriatric Specialist, and senior fitness coach. Doug is the creator of Eldergym® Senior Fitness. Doug helps seniors become strong and stable even if they have never exercised before.
Through his website, www.eldergym.com, Doug encourages seniors to take genuine steps toward better health, improved mobility, and increased function. Here is what Eldergym visitors say.
This includes helping seniors discover the revitalizing power of exercise; inspiring them to feel more vital, energized, and ready for their day; helping them to get rid of those negative thoughts about their age, health conditions or physical body; teaching them how to achieve real and objective goals with activities that they enjoy doing.
Doug has advanced certification as a Geriatric Specialist with the American Board of Physical Therapy Specialties. He continues to be active as a Physical Therapist, working with seniors and the elderly. He also has a special interest in balance disorders.
Your Life Choices Magazine placed eldergym.com in the top 10 fitness websites saying, "This site is tailored for the seniors' age group and gives some great advice for what fitness activities you should be focusing on in your age category." Doug is truly a leader in senior fitness and continues to create new programs and videos to help older adults.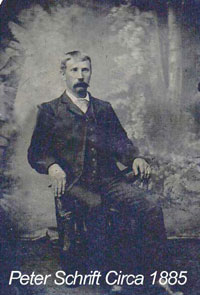 His interest and passion for older adults started early. After college, Doug became the family genealogist, interviewing family elders, collecting stories and pictures, and maintaining the family database. He traveled from Pennsylvania to Rio de Janeiro, searching for long lost relatives. Fortunately, many older family members were able to be found, along with their wonderful and fascinating stories of times gone by.
From there, his interest grew into teaching fitness classes to seniors and the elderly. "I often learn as much from my older clients as I do from all the text books. I've learned that inactivity is usually the most important reason why seniors decline in their ability to function day to day. They must stay active, and that is how I can help them"
The cornerstone of Doug's work with older adults is helping them improve in the four well known areas of fitness. These are endurance, flexibility, strength, and balance. To do this, Doug has developed a program combining these areas.
Doug continues to develop new programs for seniors, write articles for internet publications, and speak to groups of seniors on the topics of balance, general fitness, and motivation.
This site is focused on senior and elderly fitness, and is designed to help you with exercise tips, articles and videos. Take a look at some of our safe, simple and effective exercises in the many videos we have online.
Please feel free to bookmark this site if you are interested in this area. We continue to add new information and videos on the subject of senior and elderly fitness.
Eldergym Senior Fitness